New York City, Here We Come!!  (It was cold!)
Thanks to Adam Howard for inviting Luke to sing in the New York City Choir in the sold-out Getty Christmas concert at Carnegie Hall. Luke had a blast, and those of us who were able to accompany him to NYC also had the time of our lives and loved having the opportunity to sit in on the choir rehearsals!  🙂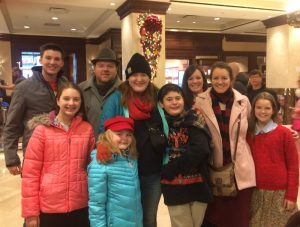 Practices were held at the beautiful Calvary Baptist Church downtown. Ben Klemme did an excellent job with the choir!
Those of us who had spare time had fun touring the city. One day, in the sea of over 1 ½ million people in Manhattan, God intervened and had us run into a young lady that asked Peter and Priscilla if they had attended Pensacola Christian College! Come to find out, she and Peter had been classmates. She was originally from Florida, but now lives in NYC. Our "Needle in a Haystack" story—definitely of the Lord!
The children had a wonderful time singing Christmas hymns in Times Square with the other choir members the night before their performance.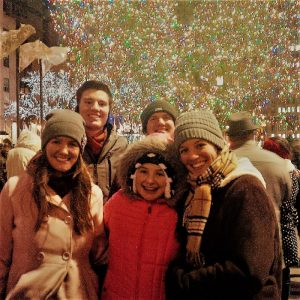 The girls got a kick out of the free Ricola bins. Thankfully, no one in our family needed cough drops!
Carnegie Hall: